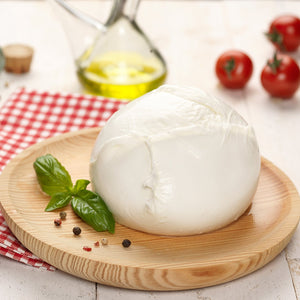 The Queen of fresh cheeses, made as they do in Italy. It's soft, moist texture makes it easy to slice and an Italian classic.
With it's delicate milky flavour it can served with vegetables, sauces, simply eaten on its own or broiled in an oven until the cheese just starts to melt.
Mozzarella is healthy as it is  low on fat.